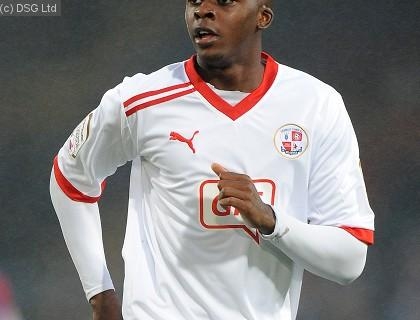 The 21-year-old was sent an abusive message following his dismissal against Oldham on Saturday and the matter is being investigated by police.
Iffy Onuora, the former Huddersfield and Gillingham striker who now works as the PFA's regional coach with responsibility for equality, told the Crawley Observer: "We have a duty of care and will support him in any way we can."
Akpan, who will serve a four-match suspension for his red card, has also been backed by Crawley manager Richie Barker, who said: "Will it affect Hope? I would think it will to a certain extent. But he is a mentally strong player and I should imagine it will not get to him too much.
"If the person is found guilty he needs to be dealt with."
A statement from the npower League One club read: "Crawley Town FC has a zero-tolerance policy towards racism of any kind and will do all it can to assist the authorities in dealing with instances of racism affecting our players or staff."
Source: PA
Source: PA